Bike rental in Sardinia
We love the passion and style of the Italian bikes. For this reason, Bianchi, De Rosa, and Wilier road and trekking bikes are rentable at its shop in Cagliari and deliverable all over the island.
You can rent your bike vising our online shop just by picking one, choosing your rental dates, your preferred size, and going for the check-out.
You can also choose your delivery preference: store pickup or delivery. Bikes are rented with a lock, his safety bag (with a multitool, a tube, and a pump) and flat pedals, but you can also ask for your preferred pedals, helmets, handlebar bag.
Rent your bike by pushing on "Rent your bike now!" button or and start your rides in Sardinia.
For any questions, please call or WhatsApp to +39 070 7966157
The Sardinia Grand Tour bike center is conveniently located between Molentargius park, Poetto beach, and the cycle path to Cagliari city center.
Discover Cagliari with a City Bike
Cagliari, situated in the southern region of Sardinia, is a highly popular destination on the island. It offers a plethora of attractions, ranging from stunning landscapes to beautiful beaches and vibrant downtown markets. The town boasts an extensive network of cycle paths, seamlessly connecting its green areas with the city center. These paths allow you to explore up to 30km of the town, immersing yourself in nature while avoiding car traffic and congested roads. So, why not consider renting a bike or an ebike to embark on an unforgettable journey through Cagliari?
Discover the breathtaking Molentargius Park, home to mesmerizing pink flamingoes. Enjoy the crystal-clear waters and beachside restaurants at Poetto Beach. And finally, conclude your adventure in the lively Marina district, known for its vibrant atmosphere.
We have a variety of bikes available for rent, like the classic Bianchi Spillo, or the Corso 28, available with a special rate of 8 € for 4 hours ready to enhance your exploration experience: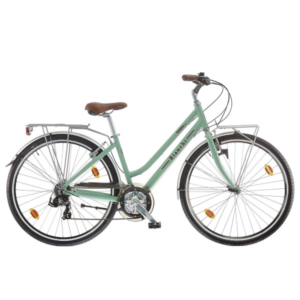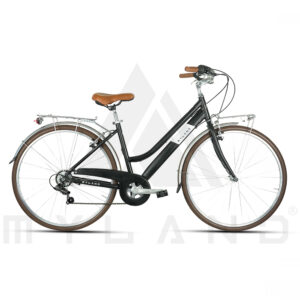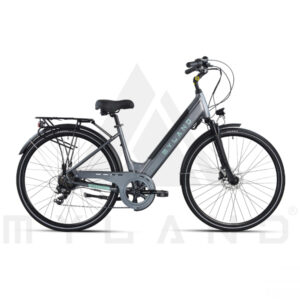 Road bike for rent in Sardinia
Sardinia transforms into a cyclist's haven during spring and autumn, offering a paradise for road biking enthusiasts. With minimal car traffic, impeccably maintained empty roads, picturesque landscapes, and clear blue skies, it's a dream come true. Even during the summer months, we can guide you to lesser-known backroads, allowing you to enjoy your rides in Sardinia with utmost safety and tranquility, away from the typical tourist routes. At Sardinia Grand Tour, we provide a range of high-quality road bikes, including Wilier GTR Disk and Bianchi Infinito carbon models, as well as the new Wilier e-road and e-gravel bikes, ensuring an exceptional cycling experience.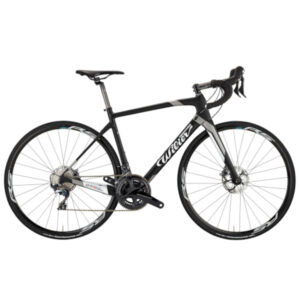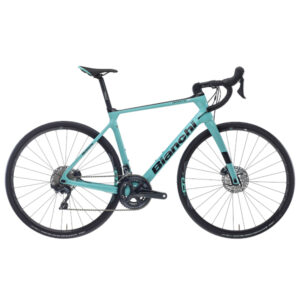 Treeking bike for rent in Sardinia
Imagine the sheer beauty of riding along quiet roads, surrounded by breathtaking landscapes, while comfortably seated on a trekking bike equipped with convenient panniers. Embark on an unforgettable cycling adventure in Sardinia with Sardinia Grand Tour. Choose from our selection, including the splendid Bianchi C-Sport for those seeking a traditional experience, or the Bottecchia Cambidge ebike for those desiring pedal assistance. Our bike center is conveniently located in Cagliari, but we offer the flexibility of delivering your bike directly to your initial hotel on the trip. Moreover, you have the freedom to return the bike at any location of your preference throughout Sardinia. Experience the joy of exploration on two wheels with Sardinia Grand Tour.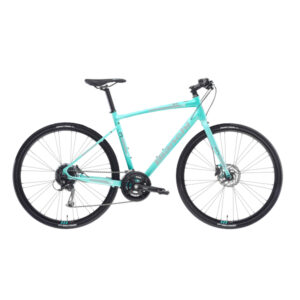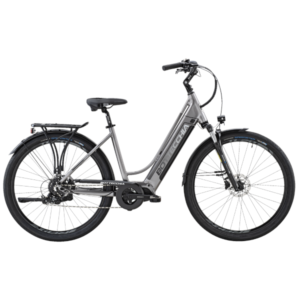 Book your Trekking bike here Book your Touring ebike here
Let's wait at our Bike Center to ride on all the roads of Sardinia.