A talk with Guglielmo and Maria Cristina, sharing with us their views about hospitality and the adventure of restoring this ancient Villa.
You and the Hotel
Few years ago a friend offered me to buy this ancient Villa, abandoned since the '80. But both the building and the garden were in state of decay. In 2007 everything changes: may be a visit during a sunny day, may be our know how in the hospitality, or may be the grant from Sardinian government made us deciding to start the crazy idea of creating a charming hotel in the small and godforsaken village of Tresnuraghes!
That was a right decision, the house wasn't that bad and the garden, thanks to the new pool, revealed a fantastic lookout over the countryside and the sea, with stunning sunsets.
The biggest challenge was restoring without damaging the old cement floors, changing the spaces to create comfortable and charming rooms, without loosing the original precious details.
Maria Cristian had a relevant role, being able to master my architect creativity.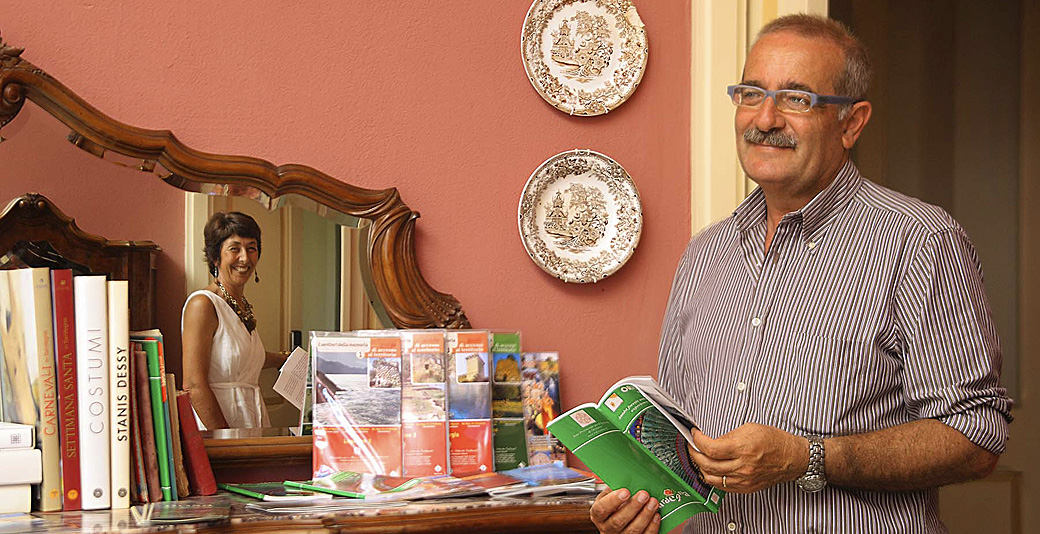 What's Hospitality in your opinion?
Since the beginning of our marriage, we thought about our home as a place to host friends and nice people, to let them discover our town festivals, like the Carnival of Bosa or the ancient Regnos Altos. Then our hospitality skills grew over the years running the restaurant Borgo S.Ignazio and the Corte Fiorita hotel in Bosa, so the Villa Asfodeli is our most recent experience in hospitality, I don't know if it will be our last one!
Tell us about a guest you love
We particularly appreciate guests from Belgium, curious, polite and very respectful to the place. Interested not just in beach life, but the whole area, and last but not least our first guests in 2009 were from Belgium!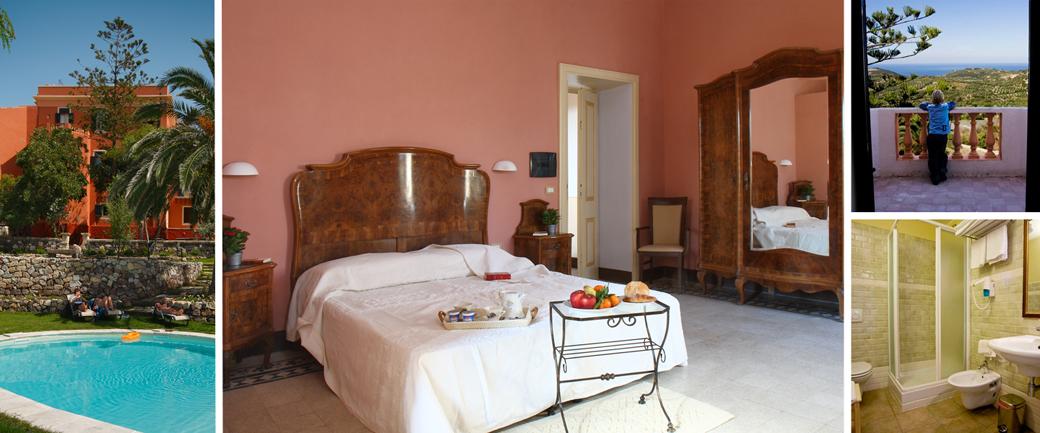 A place symbol of the area
We are very much related to the Asfodelo, a wild plant that grows in the countryside used to weave fantastic baskets, real artworks made from local ladies. This plant has a powerful white blossom, covering the fields in the countryside.
Highlight in Tresnuraghes and surroundings
For sure the chance to discover a very diverse area by bike, with old villages, Malvasia vineyards and oak forests, stopping on the way to taste some great olive oil, wine, honey, and always overlooking a suggestive coastline.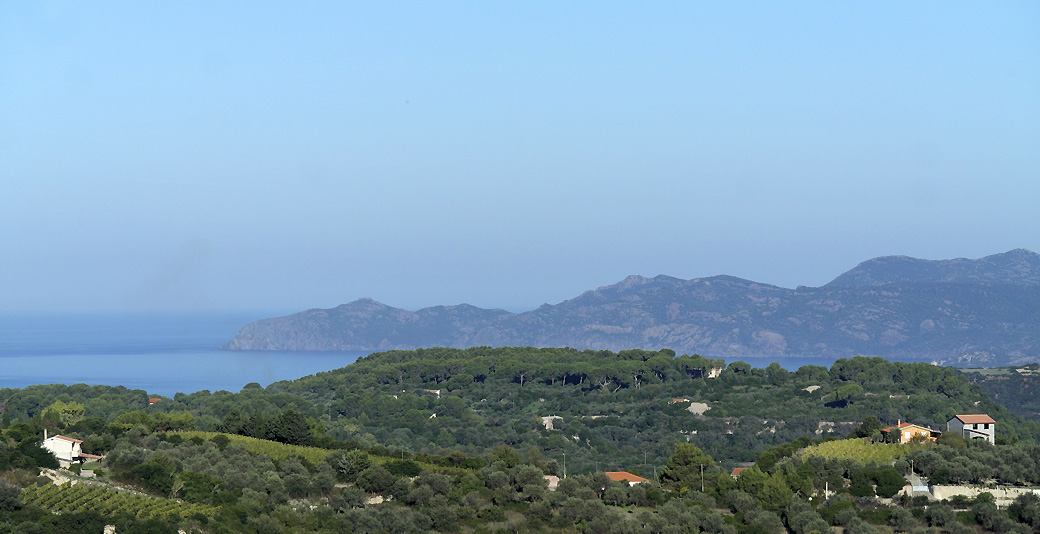 Sardinia, in one image
To me Sardinia is the land of the Monte Prama Giants, the gorgeous statues from 9 century BC found in Sinis peninsula. A place where it's possible to find evidences of the past of many cultures that created the secret fascination of this island.
The Bike Hotel
Discover in our Bike Hotel section the bike itineraries we have designed for Villa Asfodeli Hotel