A stage that let us taste the inland before ending in Fordongianus, a place where ancient Romans settled as a base to try to conquer the heart of the island in the Barbagia region.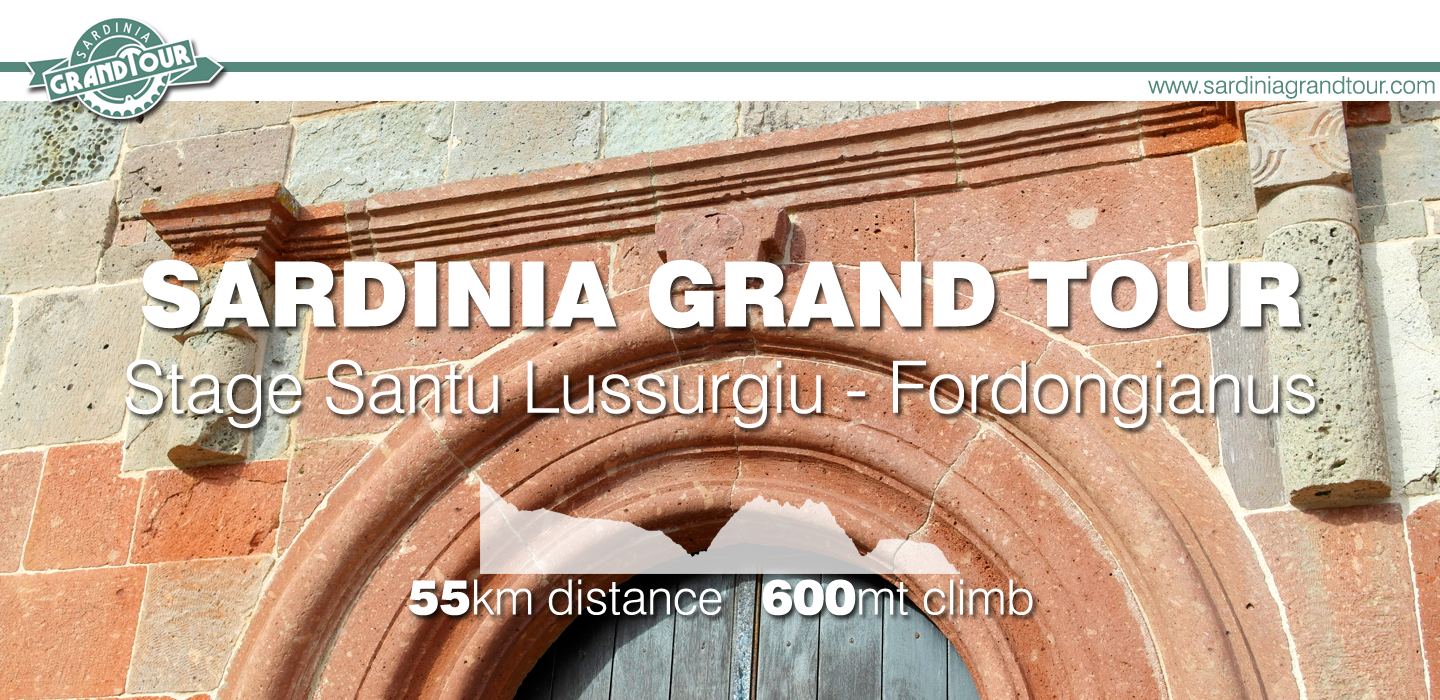 Crossing a vast plateau
We leave Santu Lussurgiu along a comfortable downhill among the olive groves on this slopes of Montiferru, in front of us the Abbasanta plateau with its old oaks enclosed by a network of stone walls. The imposing Nuraghe Losa deserves a visit (very good the one with the guides that manage the archaeological site).This nuraghe is very important and well preserved, built with massive basaltic blocks covered with deep yellow old moss, it stands out over the plateau. We are soon in Ghilarza, hometown of Antonio Gramsci, the Marxist theoretician and politician imprisoned by Benito Mussolini's Fascist regime. In the village it's possible to visit a museum dedicated to him.
Views over the lake
We are almost on the banks of Omodeo lake, the biggest basin of the island,which is artificial like every sardinian lake but the one of Baratz in Alghero territory.
Before Tadasuni it is worth a deviation till Zuri, to admire the exquisite small church built in red stone blocks by Mariano d'Arborea II and consecrated on 1291. Till 1923 the church was on the valley, then the inhabitants decided to take it apart to avoid it was submersed by the lake, and build it back on the top of the hill.
After crossing the bridge we'll explore some of the villages on the opposite banks, to enjoy the views over the lake and crossing it again on the ancient dam of Ula Tirso.
At the ancient roman baths
Just few km of downhill to arrive in Fordongianus, famous for its ancient roman baths. This place was founded as a military settlement on I sec a. C. by the emperor Traiano, that's why it was called Forum Traiani, and was an important commercial hub on the road from north to south connecting Porto Torres with Cagliari. The thermal baths are a relevant resource for the area, and we suggest to end this stage taking a relaxing bath on this very warm (up to 54° Celsius!) water.
You can find this stage on our tours: