Sardinia in spring is really a place you want to be, when blossoms have an incredible scent, sky is just perfect and the temptation to try the first dive of the season gets strong.
We were about to start our Sardinia west coast tour, that crosses all island from west to east, a ride along 4000 years of history, but also some challenging climbs and fantastic downhills. I would describe it like a journey more than a tour.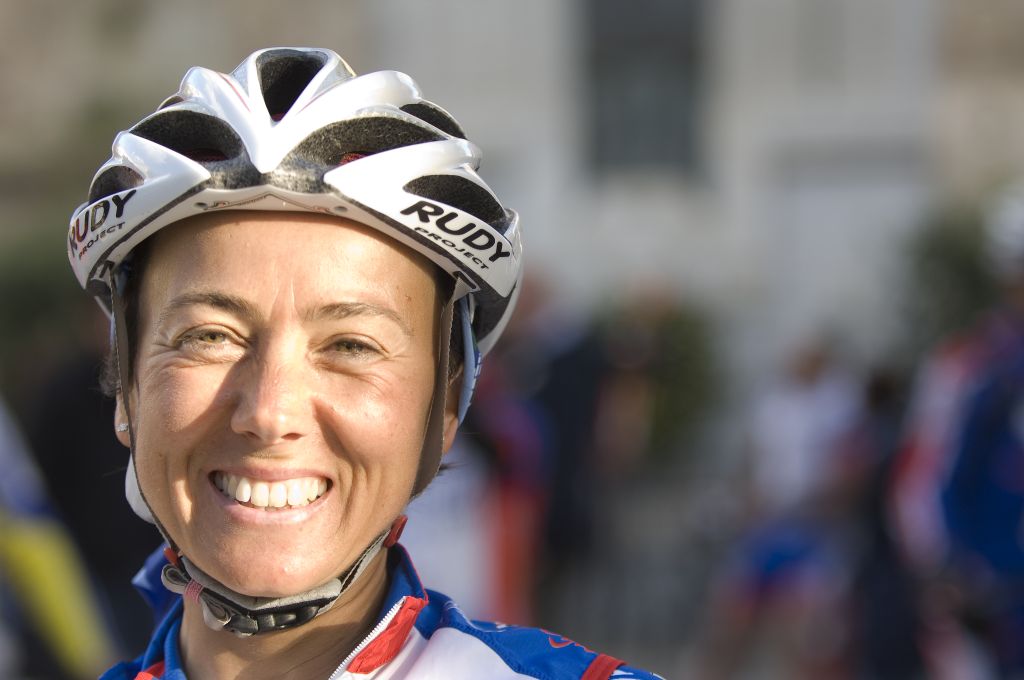 Day 1 – Somebody looks worried
On our first day, after an introduction of us and the guests, while enjoining a nice glass of Vermentino di Sardegna, we give a small briefing about the tour, talking about the day by day, hotels,van support etc.
We talk also about the effort needed, it's a level 3 tour, not advanced, but requires a bit of will to pedal, and Sardinia it's not exactly rolling;)
She's Anna (made up name), a quite young nice looking girl, yet a bit overweight. And looks worried. I know some guests do expect Sardinia being kind of a flat land by the sea, so I approached her and start talking to her.
"It's your first time here? How did you discover our island?"
"Yes, it's my first time and I've always heard about the beaches and coastline, but when you told us that the tour was mostly rolling I'm feeling a bit uncomfortable"
"Don't worry, the van it's always with us, so we just go at our own pace, and if we'll be tired we just jump in the van:)
After some more glasses of Vermentino it's time to prepare for the first ride of the week, actually a warm up that is intended to try the bike for the guests and let us guide understand a bit the skills and level of training of the guests.
It's not just about the weight
The ride is a constant up and down along the Alghero-Bosa road stretched between the sea on our right and the imposing volcanic mountains that lead will lead us till Marrargiu Cape on our left, a stunning view point on the west coast. She struggles a lot uphill.
We are observing all guests, Henrick on the van is stopping every few kms to give some water and some encouragement. After a talk with him we decide that I will stay more on the back to check on Anna. She pants a bit, but I notice she has a good legs. I pedal with her, talking about the landscape, telling her to feel free to go at her own pace and concentrating on the green of the bushes.
The rides ends after about 20 km, and some climbing. She looks ok, but possibly even more stressed than before:
"Simone, I'm so worried not being able to keep up with the rest ofthe group, I really don't want letting anybody waiting for me"
I took her a side and tell her:
"Look, you have a very strong legs, and you did more than 20 km.
I promise if you keep riding like this and if you check a bit the diet you'll rock those climbs!"
"I know…the problem is the chemotherapy, you know this is my first holiday after a strong treatment for a breast cancer, I wanted so much to came here, so I'm putting in this trip lots of expectations…. "
I'm astonished, as usual I miss another occasion to shut up.
Then she opens her mobile and shows me some pics of her from the year before.
"look, this is me at the beach just last year. Here I'm out with friends for a Pizza…"
A sexy brunette with a gorgeous smile. Honestly I'm touched.
"Ok Anna, I promise, you'll ride every last km of this tour"
"I would love, but I think I'm I'm too slow for it and I don't want to slow the rest of the group"
"Look, it may take us a bit, but I promise that even if you'd arrive every day the first place, you will not receive any award:)"
She's laughing at my jokes, and I feel so much love for my job.
Inspire, and you'll get inspired
During the following days we struggle a bit, but Anna manages to do all the climbs.
Well, here and there I support her with my typical style, from the polite"Goooo Anna Goooo!!!" and the useful "Gear down, gear down, gear down!!", till the more boosting "Don't step your feet down, otherwise I'll brake your knees!!"
And so on:). Of course the whole group laughs a lot at every climb, and day after day she's more and more confident.
On Day 5 our ride is rolling along the coast, then 8 km climb till our Agriturismo, first 4 km on dirt road, then tarmac till the end, about 5% gradient, a church as a landmark just before the last hairpin.
"Look Anna, this is the longest climb of the whole tour, so let's just take our time. Just promise me not to start spinning too fast from very beginning, remember to hydratate, and don't think about the rest of the group, ok?"
"Ok, let's try it!"
It's Sardinia, it's may, and it's hot. The sea breeze is gone, the air in the canyon reminds us a fan, after few hundred meters we are totally wet.
Silence is our companion, few goats look at us almost laughing at our efforts, finally the dirt road ends, and we are happy to step our tyres on tarmac. But the church up there reminds us that the climbs is not ended.
"Ajò ajò ajò (kinda of let's go in Sardinian) Anna, just the last 4 km, less than 3 miles till the end!"
Less than 100 meters to the church, bells start ringing.
It's a countryside church, really in the middle of nowere, no villages around, and it looks nobody is inside. But the bells are ringing for real.
I'm crying, she's crying. And we know we are crying.
"This bloody dust plus the suncream is draining with sweat on my eyes, would you like to stop Anna?"
"Yes, but just at the very end of the climb"
I love my job.
Dedicated to all strong women I've met on my tours